Building for veterans and their families is something the Youngren family and team has always been proud of. Serving those who sacrificed so much for our country is so meaningful to us. 
Now, we are honored by a special award recognizing Youngren Construction's contributions to the veteran community here in San Diego! 
Winner of the 2019 San Diego Meritorious Support of Veterans: Youngren Construction
Our company was selected as the 2019-20 recipient of the San Diego Meritorious Support of Veterans Award at the 30th Annual San Diego County Veteran of the Year Awards Luncheon on November 1, 2019. The event celebrated the excellence of veterans' contributions to community and country and recognizes those who support them, such as Youngren Construction, who partners with Homes For Our Troops to build specially adapted homes for severely injured, post 9/11 veterans.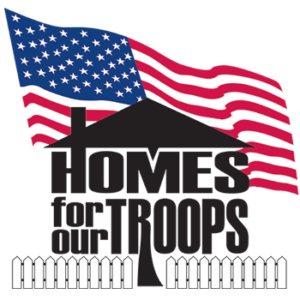 Youngren was nominated by the State's 38th District Senator Brian Jones, whose district encompasses much of inland San Diego County, including Fallbrook. In addition to receiving the award, co-owners Scott and Jennifer Youngren were invited to participate in the 2019 Veterans Day Parade in Balboa Park.
It was a special acknowledgement of a passion we will continue to pursue as our company continues to grow. 
We appreciate all our veterans and their families, and look forward to continued service and support!